I Know What You Did Last Summer (1997)
*SPOILERS*
In the classic from the late 90's, "I Know What You Did Last Summer" based off the novel written by Lois Duncan in 1973, the killer in the film is Ben Willis (Muse Watson) the fisherman that killed David Egan (Jonathan Quint). Ben Willis was walking away from the scene of the murder and continued to walk until Ray Bronson (Freddie Prinze Jr) accidentally runs Ben over. Scared and drunk Ray and his friends are scared what to do. Julie James (Jenifer Love Hewitt, the girlfriend of Ray) plans on telling the police and plans to tell the cops it was a accident. But, Barry Cox was drinking and spilt alcohol all over the drivers seat where Ray was driving. So if they turned themselves in they would be convicted guilty. This leads Ray to want to dump the body in the sea because the tide will come in and all the evidence will be gone. At first Julie and Helen Shivers (Sarah Michelle Gellar) are very concerned and not happy with the decision. But of course they eventually dump the body. 1 year later, Julie is in college but she has plans to visit her mother back in the town where she used to live and where she dumped the body. She is very resilient on going but her friend( who I can't seem to find the name of) drops her off their when she gets the note from her mother saying "I Know What You Did Last Summer". And that's when the carnage begins all of Julies friends are picked off by a killer using an Ice Hook. Until her and Ray are the last ones Julie presumes its Ray until she finds out the shocking truth that Ben Willis was actually the one they ran over! The hook and the slicker return for "I Still Know What You Did Last Summer" (1998) and then the franchise went straight to Home Video due to bad reviews of the smash hit sequel. The franchise would not get another film till 2006 called "I'll Always Know What You Did Last Summer" (2006). In 2014 rumors of a loyal adaptation of the book has plans to release in 2021. Most likely the killer will be extremely different from the original film because when Kevin Williamson took many liberties writing the script.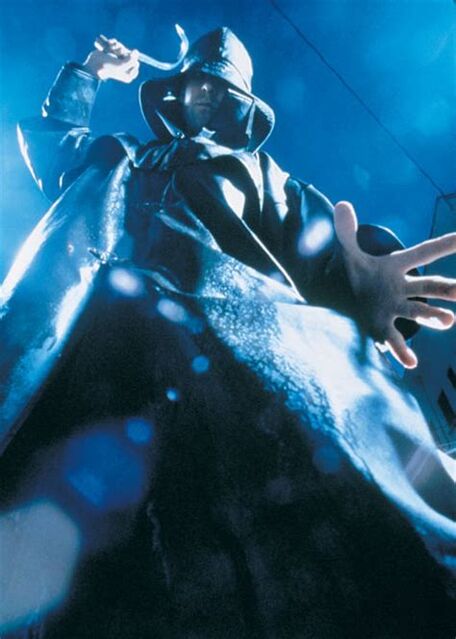 Community content is available under
CC-BY-SA
unless otherwise noted.