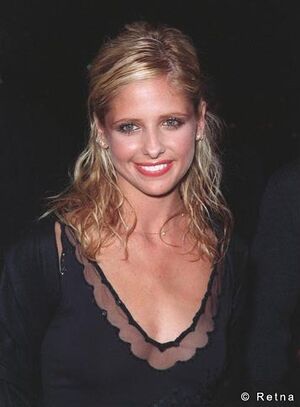 Sarah Michelle Gellar is the actress who played Helen Shivers in I Know What You Did Last Summer (1997).
She is known for the Buffy's role in Buffy the Vampire Slayer; Kathryn's role in Cruel Intentions (1999); Daphne's role in Scooby Doo and Scooby Doo 2: Monsters Unleashed (2002, 2004). Sarah also appears in other horror movies: The Grudge 1 (2004); The Grudge 2 (2006); Scream 2 (1997) and The Return (2006).
Gellar is the wife of Freddie Prinze Jr.., who played Ray Bronson in I Know What You Did Last Summer and who played Fred Jones in Scooby Doo 1 and 2. Ryan Phillipe appears with Sarah in 2 movies: IKWYDLS, Barry's role and Cruel Intentions, Sebastian's role.